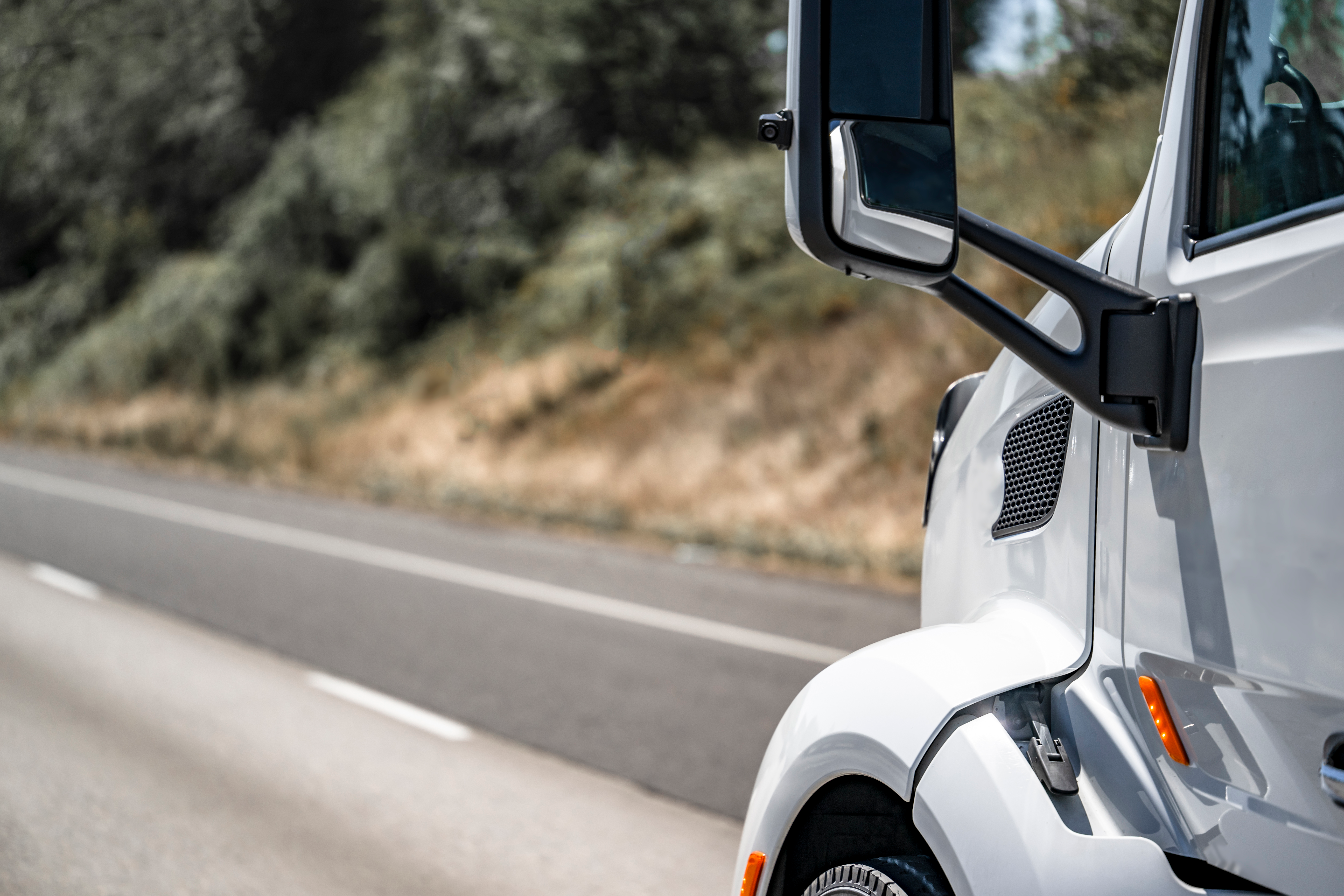 TRANSPORTATION & LOGISTICS
A transportation provider chose Samsara over Motive in order to innovate for the future.
An overnight transportation services provider invests in its foundation and elevates driver experiences by selecting Samsara.
Meet The Company
213

DRIVERS
---
230

TRUCKS
---
272

TRAILERS
---
The Challenge
A transportation company sought a dependable technology solution for an enhanced driver experience.
A transportation company based in New England offers overnight services across New England, the Mid-Atlantic, and Midwest. They experienced multiple problems with their previous telematics solution, including data accuracy issues, a manual video retrieval process that was prone to corruption, and concerns about the vendor's stability. The company knew they needed a new provider that would not only solve these issues, but also ensure their long-term success. To make the right choice, they conducted a thorough evaluation process to select a solution that was built on innovative technology and could serve as a strong foundation for future growth.
THE EVALUATION
The company chose Samsara over Motive for market-leading reliability, support, and usability.
They evaluated seven different solution providers, including Samsara, which was recommended Dohrn Transfer Company, a longtime Samsara customer. Soon it came down to Motive and Samsara. During the five-month evaluation period, they gathered feedback from executive stakeholders as well as drivers. When comparing Samsara and Motive head to head, the company paid particularly close attention to reliability, technical support, and usability.
Reliability
With Motive, reliability concerns began to arise almost immediately. Motive's reliance on fragile Bluetooth pairing caused frequent connectivity problems and downtime, impacting the accuracy of HOS and drive time reporting. "Motive was actually the only company that we evaluated that was still using Bluetooth for their connectivity method. That surprised me," said the senior business systems analyst. "A lot of things can interfere with Bluetooth, making it unreliable. That's why our preferred architecture does not involve Bluetooth, which is a fairly outdated approach."
In addition, the Motive portal experienced about four hours of downtime during their trial and a Motive customer reference confirmed their concerns about reliability. By contrast, during their trial with Samsara, the company encountered no hardware failures or connectivity problems. The reliability was consistent during their go-live phase. 
Support
Throughout the trial, Samsara's responsive and technically proficient support team effectively addressed any inquiries. "It was refreshing to call up our Samsara solution engineer and receive immediate, thorough answers to our technical questions, as opposed to the experience with Motive which was, 'okay, we'll check with our engineering team and get back to you,'" said the senior business systems analyst. 
As a member of a broader operations group, they are expected to integrate with certain essential software to align with the whole group, making an open API a functional requirement for their operations. Samsara's open API and turnkey integrations were instrumental in meeting the company's needs, allowing them to connect with their maintenance software and other systems. While Motive offers APIs, a key differentiator for the company was the Samsara App Marketplace and the ease of integrating other systems in the future with solutions that are already available. "We noticed that Samsara has an integration with EBE, the imaging tool we use," said the senior business systems analyst. "This could be a future project, and it's reassuring to know that it is pretty much already built out."
Usability
Company executives and drivers were overwhelmingly impressed by Samsara's ease-of-use—a result of thoughtful product development informed by customer feedback. With the step-by-step guidance provided by Samsara workflows, drivers performed their tasks accurately, reducing errors and easing the transition to a new tool. In contrast, drivers disliked many of Motive's features. For example, a stylus pen was required for a proof-of-delivery signature. Moreover, Motive's system required new user IDs that were unique to Motive's entire customer base, whereas Samsara offered drivers the ability to retain their previous usernames and passwords.
The clarity and transparency of Samsara's driver Safety Score was also a big draw for the company as they sought to build a strong culture of safety that empowers their drivers. "You have to be able to justify the score to the drivers in order to maintain their confidence in the system," said the senior business systems analyst. "The data has to be fully transparent and accurate so managers can effectively coach the drivers."  
In contrast, the company found that Motive's safety score model faced challenges and lacked clarity. They thought Motive's DRIVE model and scoring methodology were confusing and inconsistent. The company was even more concerned by the lack of transparency. During the trial, they discovered that Motive was changing their scoring system to more closely match Samsara's approach. "They were marketing it to us the way it would work once they revamped it, but it was not how the product was working in reality," said the senior business systems analyst. "Besides, we want to work with the market leader and not the vendor that's trying to catch up—it just seemed like they were kind of copying Samsara here." 
THE RESULTS
The company saves their drivers 1,900 hours a year with Samsara.
After a comprehensive five-month evaluation, the company selected Samsara as their preferred technology solution. The decision was driven by Samsara's proven reliability, ease-of-use at scale, market-leading innovations, open APIs and extensive integration ecosystem, and first-rate in-house technical support. By choosing Samsara, the company established a strong foundation for their needs and positioned themselves to capitalize on future innovations and improvements. 
With the workflow improvements they have been able to implement with Samsara, the company streamlined the daily login and logout process, saving drivers on average a minute and a half each day, or roughly 1,900 hours a year fleetwide. 
With Samsara, the company now has a partner that innovates to drive meaningful change and impact. For instance, Samsara's commitment to providing the latest hardware upgrades without additional charges, ensures that they will not face unexpected costs for hardware improvements. 
"We view this as a long-term partnership, as does Samsara," said the senior business systems analyst. "With a foundation in place to innovate, it feels like there's nothing we can't do."